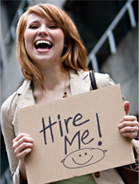 Blade work with media companies across the full range of platforms
Digital
Mobile
Out Of Home/Outdoor
TV
Radio
Ambient
Newspapers
Magazines
Our understanding of the requirements within all these platforms is second to none, for two major reasons:
Between the two directors of Blade Recruitment we have, ourselves, worked at multiple levels in media sales companies across almost all of the above platforms. This means we have a deeper understanding of what it takes to be successful in that role.
Blade Recruitment has been recruiting for Australia's ever changing media market since 2001 and in that time we have accumulated a wealth of insights and knowledge about each of these platforms; what individual requirements they have and what their key selection criteria are.
Our major clients include News Limited, Seven Network, Fairfax Media, Southern Cross Austereo, Bauer Media, Macquarie Radio Network, Ten Network and Universal Magazines, but to find out more read some of our testimonials.