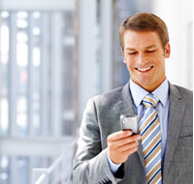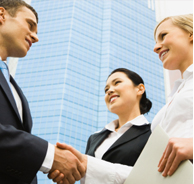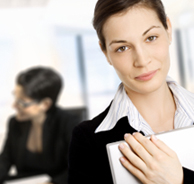 MEDIA SALES VACANCIES – this is just a selection of current briefs in the Radio, Magazine, Newsprint, Outdoor, Digital & TV ad sales markets
ADVERTISING MANAGER – Sydney
Magazines – $90K Package
Independent publisher needs successful manager to lead magazine and online sales. Show previous experience, passion & a good work ethic and then success will follow you.
ACCOUNT MANAGER – Sydney
Magazine – $80-100K Package
Women's lifestyle title requires experienced AM with contacts in fashion/beauty to sell creative packages on successful team. You can make a difference fast in this role.
ACCOUNT MANAGER – Sydney
Magazines – $80-100k Package
Monthly IT title seeks sales person with flair and passion. Relevant experience helpful but tenacious attitude and budget hitting history more important. Career path offered.
RADIO ACCOUNT MANAGER – Sydney
Radio – $60k + $10k car allowance + comm
Brilliant radio station with top reputation seeks direct sales AM to work with major clients in creative ad packages. Previous radio experienced preferred.
ACCOUNT MANAGER – Sydney
Magazine – c$80-$95k Pge
Respected publisher seeks work hard/play hard sales professional to join budget-hitting team. Sell to agencies & clients on a strong monthly consumer title. Great career path & training.
ACCOUNT EXECUTIVE
Magazines $63k Package + super + commission
Sales person who loves creativity, autonomy & innovation required to join weekly mag team. Show ambition, professionalism and passion & never look back.
NSW ADVERTISING MANAGER
Magazines – $105k Package + commission
Much loved women's monthly needs top person to help manage team. Must have lifestyle/fashion/beauty contacts, slick presentation style and magazine experience.
ADVERTISING MANAGER
Magazines – c$100K Package
Niche publisher with runaway success male interest title needs a hungry and impressive sales person to continue revenue growth: Agency & client sales experience is key to this great role.
SALES MANAGER
Magazine – $120k Pg
Respected niche publisher needs strong manager & sales person who can bring results, ambition and good existing contacts in the ad industry. Relaxed culture with top results.
ACCOUNT EXECUTIVE
Television – $70k + commission
Sought after role in tv industry. Selling air time and sponsorships. Must have good media contacts and sales experience. Great career path for successful applicant. .
ACCOUNT MANAGER
Outdoor – c$120k Package
Two fast expanding Out of Home players need experiencedsales person with professional style, agency sales experience and a creative sales approach, to join their team: good contacts and out of home knowledge a plus.
ACCOUNT MANAGER
Magazines – $100K package
Specialist publisher with market leading titles. Direct and agency experience and passion for technology and gaming important.
SALES EXECUTIVES – TELESALES
Online – Basics start from $35k to $60k + super + commission
Major online player needs strong sales star, who is nearly ready to move into a management role. Online experience crucial as is good agency contacts and the ability to think creatively about online solutions.
SENIOR ACCOUNT MANAGER
Outdoor – $TBC but in excess of $100k package
Successful outdoor company requires top sales star to take this sector to the next stage. 3+ years ad sales experience required. Contacts useful. Must show ability to think creatively and sell with slick style and professionalism.
ACCOUNT MANAGER
Newsprint – c$70k + car space + super + commission
You'll never look back once you've got this company on your CV. Training and career path offered. Great national titles to work on. Direct and agency sell. 2-4 year's ad sales experience and a positive attitude.
ACCOUNT MANAGER
TV – $70-90K base + super + commissions.
Network offering a chance to either get into TV or to move to a new challenge if you're already in TV. Solid ad sales experience required on agency or client side. A passion for media is essential.
ACCOUNT MANAGER
Women's magazine – c$68-70k package + super + commission.
Respected publishers offering fabulous market to sell and excellent career prospects. Work hard, play hard teams in a dynamic environment. You must have min 2-4 year's ad sales experience and slick self-presentation.
ACCOUNT MANAGER
Radio – $80-100k packages
Large radio network seeks star performers for successful agency and direct teams. Ad sales experience is needed but radio know-how will be taught. Industry contacts also useful.